Formerly
Rose Cottage Wedding Services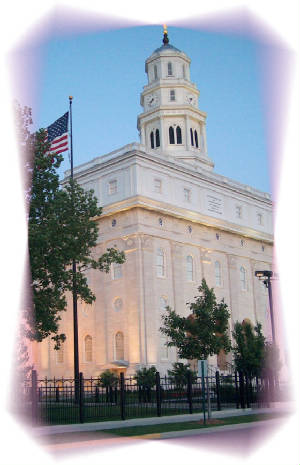 Welcome to the "Magic" of Nauvoo, Illinois (As Magic Happens there has been surprises in our Lives. We are changing and improving to better serve you. Please be patient with us as we become: Nauvoo Wedding Services) Mostly it is just a name change but we are evolving to better meet your special needs. Please follow us as we change and improve. DelmaRae Menke - Owner

Nauvoo is a awe inspiring, magical place. You can sense a time period from the past rich in history and beauty.

Whether you have chosen to come to Nauvoo to be married or sealed in the Nauvoo Temple or another location or just to take time to walk in other's footsteps we are here to help make your special occasion unforgettable.

It is our goal to make your special event, whether it is wedding, anniversary, reunion or any other special event one to cherish. Your special event should be something that will be magical and memorable.
At Nauvoo Wedding Services, we have the ability to meet the needs for your special event, whether you need an individual service or a full array of services. Please take time to look at our complete site to get a better idea of the services we provide.



Services available are:

Photography
Specility Cakes and Desserts
Floral Services
Custom Sewing and Alterations
Steam Pressing of Wedding or Special Event Attire
Tuxedo Rental
Carriage Ride Rental
Etc.


Taken by DelmaRae Menke of Nauvoo Wedding Photography